ABOUT
---
OUR KEY MISSION IS TO HELP IT COMPANIES' KICK-START SALES, LEVERAGE THE BRAND, EXPAND EXISTING BUSINESS AND RAISE FUNDS. ZINKUP MAKES EFFECTIVE MARKETING AND COMMUNICATION THE VITAL FIRST STEP IN ANY PROJECT'S LIFECYCLE.
Zinkup is a B2B and technology marketing and communication boutique firm. We help companies kick-start sales, leverage the brand, expand existing business, and raise funds. Zinkup makes effective marketing the vital first step in any project's life-cycle.
Zinkup supports early-stage startups and small & medium B2B companies looking from time-to-time marketing support to comprehensive solutions to marketing counsel outside of the common agency business model. Through a combination of projects, marketing packages, and monthly marketing services, we are and collaborate with your marketing department and we scale our approach and we offer a full-service tailored to the specific needs of entrepreneurial organizations.
With a results approach in mind, we create and execute marketing plans and campaigns in the areas of; demand generation, inbound marketing, lead nurturing, messaging, communication, value proposition development, branding, and sales conversion to help launch promising technology projects with adjusted fee and pricing.
OUR TEAM
---
WE ARE PROFESSIONALS WITH MORE THAN 15 YEARS OF REAL EXPERIENCE IN THE MANAGEMENT AND EXECUTION OF MARKETING ACTIONS FOR TECH COMPANIES
Our deep experience allows us to understand the reality of the clients and the capability to provide them with an expanded vision of the market.
We propose a solution based on the latest marketing technologies and methodologies for B2B companies and startups that want to take off and lead their market segment.
Our industry and market knowledge makes the difference. We are specialized in the technology and the security industry. Our objective is to achieve our customer´s business milestones.
We walk with our customers from the design of the marketing plan to the execution of it.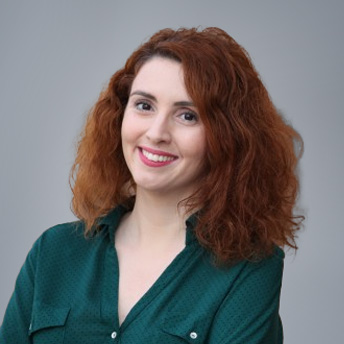 Lisi Martín
Communications and PR Consultant